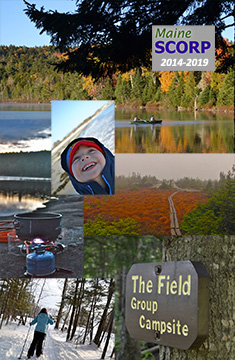 Since established in 1964, the Land and Water Conservation Fund has provided financial assistance in the acquisition and or development of over 800 projects in Maine. Of these more than 625 are municipal projects found in roughly 287 municipalities across the state.  Virtually every major city and town in the state has at least one LWCF project within is borders.  The importance of the LWCF program to municipal parks and recreation agencies cannot be under stated.
With the recent permanent reauthorization of this fund by Congress, this program will be around for many years to come and will continue to be a resource for cities and towns to rehabilitate existing parks and or to build new ones to meet the recreational needs of your community members and visitors.  In order to remain eligible for this program, Maine must update the State Comprehensive Outdoor Recreation Plan (SCORP).  The Maine Recreation and Park Association is currently partnering with the Maine Bureau of Parks and Lands to provide input on the newest edition of SCORP.  MRPA agreed to assist the Bureau by encouraging our member agencies to distribute a survey to their department's customers.  This survey will collect information about current interests for outdoor recreation; what folks want to do, and what kind of parks they would like to have.
The more the next SCORP will better represent the needs and wants of the people in Maine whose outdoor recreation pursuits are closer to home and not necessarily back country winter camping. And, importantly, the more the new SCORP represents municipal recreation infrastructure interests and needs, the easier it will be for you to tap into the LWCF funding.
For more information about this initiative feel free to contact Doug Beck, Outdoor Recreation Supervisor at doug.beck@maine.gov, or your MRPA leadership (do we want to name a municipal MRPA board member point person?
Take the Survey Today https://www.research.net/r/MaineSCORP