MRPA COVID-19 Guideline Update – March 9, 2022
In following the recommendations of the State of Maine CDC, masking will be optional for the 2022 MRPA Spring Conference, scheduled for 3/13-3/15. To minimize the risk of COVID-19 spread, all persons in attendance must be responsible for their personal well-being as well as the well-being of others. For more information on COVID-19, ways to mitigate spread, and protect yourself, please visit the Maine CDC website at Home | Covid-19 (maine.gov).
55th Annual Conference
March 13-15, 2022
at the Samoset Resort, Rockport, Maine

"Resilient and Moving Forward Together"
Sunday, March 13, 2022



6:00 – 8:00 pm – Social Event – State of Maine Hall at the Samoset

Monday, March 14, 2022
8:00 – 9:00 am – Registration in lobby
9:00 – 10:00 am – Session 1
Capital Projects: Moving From Concept to Completion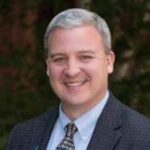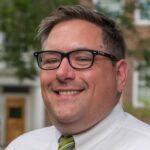 Join Bob and Matt for a discussion related to working a project from idea to reality and figuring out everything in between and beyond. Dr. Bob Barcelona and Prof. Matt Frye from University of New Hampshire's Recreation Management and Policy Department will discuss and help navigate MRPA members through this challenging process that can make or break a community supported project.
Presenters:  Bob Barcelona, Department Chair and Associate Professor Department of Recreation Management & Policy an UNH and Matt Frye, Clinical Assistant Professor in the Department of Recreation Management and Policy at the University of New Hampshire.
Outdoor Education Inclusion for All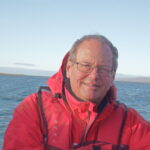 The Adaptive Outdoor Education Center (AOEC) promotes experiential learning by introducing people of all abilities to a vast range of adaptive programs. By collaborating with other organization, activities offered satisfy a multitude of interests, ranging from outdoor recreation and nature education, to arts & craft and music. By realizing there are no barriers, people can lead fulfilling lives by enhancing their emotional, social, and physical well being. AOEC has locations in Carrabassett Valley, Brunswick and Dedham. Learn how you can take advantage of the AOEC facilities and programming opportunities.
Presenter:  Bruce Albiston, Founder of the Adaptive Outdoor Education Center
Open Water Safety 101 for Municipalities In The 21st Century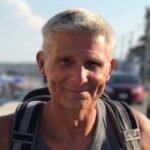 Maine's recreation water facilities attract thousands of locals and tourists alike. Is your city or town ready to greet them this summer? Join Jeff Patten for a conversation focusing on what municipalities should do to increase the safety of patrons using water facilities, and learn how to navigate safety challenges. Other topics will include USLA Lifeguard Training for the 21st Century, day-to-day waterfront operations, and the overall need for safer water facilities. This presentation will be informal, and questions will be welcomed throughout the session.
Presenter:  Jeff Patten, Beach Operations Coordinator/ Ocean Rescue Supervisor,USLA Instructor and Certifying Agent, York Parks and Recreation Department
10:00 – 10:45 am – VISIT WITH EXHIBITORS



10:45 – 11:45 am – ALL CONFERENCE SESSION



Through Adversity, Unlock Resiliency & Empowerment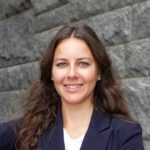 Kayleigh Ballantyne, a Gorham Maine native, shares her remarkable journey of post traumatic growth. After coping with two near death experiences; a traumatic head injury at age 11, and a brutal stabbing in 2013 at the age of 21, Kayleigh has used her story to help reflect the importance of community, determination, and positive mental health. No matter what challenges we are faced with in life, anything can be overcome.
11:45 am – 12:15 pm – BREAK WITH EXHIBITORS
12:15 – 1:15 pm – LUNCH FOLLOWED BY MRPA ANNUAL MEETING
1:30 – 2:30 pm – SESSION 2
Leslie Knope was Right!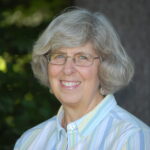 Can we "save the world" through parks and recreation? Are we humanitarians? This session will look at the importance of parks and recreation as essential not only locally but globally. Ruth Tapply once said, "Everything was meant to be something beyond itself." If we as park and recreation professionals truly believe that the services and facilities we provide are essential to ensuring the highest quality of life in our communities, then we should be invested enough to expand our profession and services beyond our own communities to areas and situations where the quality of life is at its lowest. This inspirational session will look at ways that we, as individuals, can expand our passion for recreation to include those areas and situations where recreation is most needed including, but not limited to after a natural disaster (ORR update), poor and under served communities – nationally and internationally, and still be "making a difference", and promoting that difference that we make, in our own communities.
Presenter, Donna Kuethe, Executive Director for the National non-profit, GP RED
Collaboration and Partnership: The Foundation for Creativity, Community, and Economic Development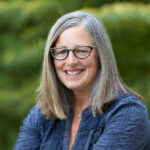 Parks and Recreation Departments are so much more than camps and sports programs.  They are vital community partners at the local level to downtown organizations (Main Street and Downtown Affiliates) around the state.  A community attracts people to live, work, and play when there is a lot to see and do.  Partnership opportunities are endless and generally partners have overlapping goals of creating a community where people want to be.  Who are your unlikely partners? What are things you can do together?  This discussion will be conversational and you will leave with examples and inspiration from around the state to forge new partnerships in the work you are doing.
Presenter: Anne Ball – Sr. Program Director, Maine Downtown Center, Maine Development Foundation
NRPA Communications Toolkit:
Attracting Families to Your Youth Sports Programs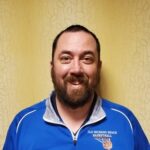 Parks & Recreation Professionals build important relationships with the parents, caregivers, and extended families in our communities to provide an environment in which every child can participate in youth sports programming. This session will walk you through a free to use NRPA created toolkit in your outreach to the community including email, social media, press releases, and your very own website. All the information provided is easy to edit and cater to the needs of your department.
Presenter:  Tyler Stewart, Recreation Programmer at Old Orchard Beach Recreation
3:00 – 4:00 pm – SESSION 3
Who Are We?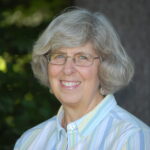 Are we social service providers, government, a business? A little of each? How do we balance providing affordable services with the expectation of increasing revenue, and financial/budgetary self-sufficiency? The roots of public recreation lay in providing social services i.e. the playground movement of the late 1800's – and that charge remains as we are expected to provide services to keep teens out of trouble, take care of children after school so parents can work, provide programs for seniors etc. However, we are increasingly asked to meet revenue expectations; to apply business models and to exist on user fees with limited tax dollars committed to recreation. How do we balance the social need with financial expectation? This challenge often creates a conflict between who we see ourselves as and who we are expected to be.
Presenter: Donna Kuethe, Executive Director for the National non-profit, GP RED
Work Hard, Play Hard: How Teens Crave Opportunities to Change Their World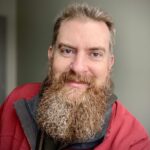 For the inaugural season of the Portland Youth Corps this past summer there were 63 applicants for only 24 spots. Given how challenging it can be to engage high school students outside of their school activities, why was the opportunity to swing a pick axe or weed invasives in the hot summer sun so coveted by a generation inclined to excessive screen time? Simple: the teens were provided a chance to forge their personal identities, socialize with their peers, earn a stipend, and change their world for the better in real and measurable ways. In this session we will discuss the Portland Youth Corps community service project, and explore how providing teens with the specific types of real-world opportunities they long for will result in fulfilled participants and successful teen programs within your community.
Presenter: Michael Vincent, City Naturalist – Portland Parks, Recreation & Facilities
MRPA Professionals Under Pressure to Share Their Success

Five Maine Parks and Recreation professionals will each have 10 minutes to talk about a topic of their choice that pertains to their job and their success.  Topics include:  special event strategies to determine what to offer in your community, hosting an Americorp team, turning a seasonal event into your most successful and your biggest fundraiser, and building a park with creative funding strategies.
Presenters:  Tina LeBlanc, Wells P & R, Pam Leduc, Topsham P & R, Debbie Gendreau, Bangor P & R, Todd Souza, Scarborough Community Services, and Robin Cogger, York P & R

5:00 – 5:45 pm – EXHIBITOR SOCIAL
6:00 – 7:30 pm – MRPA AWARDS BANQUET
8:00 – 10:00 pm – MONDAY NIGHT SOCIAL EVENT
TUESDAY, MARCH 15, 2022
9:00 – 10:00 am – SESSION 4
Telling Your Story:  Why and What Works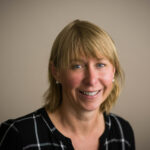 Everyone has gotten busy – many may not even know your organization, department or business, what you do, why you do it, who you serve and the impact of your work. This is why learning to tell your story matters more than ever. Storytelling can help us to share a vision or connect with others on a more purposeful or emotional level. This session will examine effective storytelling, the intersection of data and storytelling, and help explain how to harness storytelling to create empathy and inspire action. We will look at outdoor recreation data that may be helpful,
and share the tools and principles used by some experts in this field so that you can apply them in developing your own stories.
Presenter:  Carolann Ouelette, Director Maine Office of Outdoor Education
Targeting Sponsorship Outreach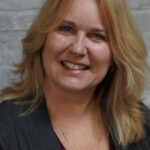 Sponsorship is a great tool to help bridge budget gaps and help communities come together.  Not sure where to start?  Not sure how to ask?  Robin Mullins, CEO of the Sebago Lakes Chamber of Commerce, will help you use your department's social capital to raise funds for events and programs while building relationships in your community.
Presenter: Robin Mullins, Executive Director/CEO of Sebago Lakes Region Chamber of Commerce
Creating a Dementia Friendly Culture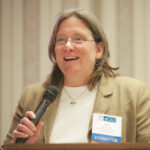 People living with cognitive decline and their care partners are far too often marginalized and forgotten in our communities, including in our programming intended to serve everyone.  This session will explore ways recreational programming can build a culture of inclusion for people with dementia and their care partners, and explore dementia friendly programming from around the country that could be integrated into programs in Maine.
Presenter:  Jess Mauer, Executive Director Maine Council on Aging
10:10 – 11:10 am – SESSION 5
Cultivating Youth Mattering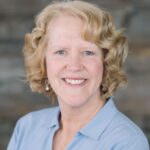 In the 2019 Maine Integrated Youth Survey almost 50% of youth feel they do not matter to their community. The rate of youth anxiety, depression and feelings of loneliness in Maine have reached crisis levels. Mattering and social connectedness are protective factors that reduce the likelihood of poor mental health and other risks such as suicide and substance use. Participants will leave with a grounding in the science of mattering and belonging, learn about statewide data, understand how cultivating mattering is a primary prevention strategy and reducing feelings of loneliness that may lead to suicidal feelings. Lastly, participants will be able to identify strategies that build resilience and hear of statewide efforts to build connectedness.
Presenter: Kini-Ana Tinkham, Executive Director of the Maine Resilience Building Network
Selling Parks & Recreation to Decision Makers; Advocacy is not a dirty word!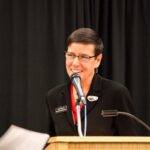 It's more important than ever to speak up about the needs in your community. In this session, we'll discuss how to advocate with decision makers at the local, state and federal level about the important work you do. Bring your questions and ideas for an interactive session on improving life for all Mainers.
Presenter:  Eliza Townsend, Maine Conservation Policy Director Appalachian Mountain Club
Inclusive Playground Design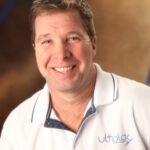 Mike will discuss the various aspects of what equipment is accessible and how to design the playground with these features to make it not only meet safety standards but also make it accessible for all. There will also be a discussion about the surfacing of the playground and how that affects accessibility.
Presenter: Mike Parody, Ulti Play Parks and Playgrounds