March 17-19, 2019
Samoset Resort, Rockport, Maine
Delegates Registration Exhibitors Registration
Reserve Your Room
Call (800) 341-1650 for hotel reservations by 2/23/19 or use the provided link to reserve on line.
---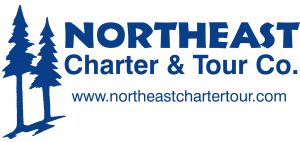 Sunday, March 17
6:00 – 9:00 pm -Mystery Event!
Monday, March 18
8:00 am Registration Begins
8:00-9:00 am Breakfast
8:00-8:30 am Students Meet in the State of Maine Hall
---



9:00-10:15 am Educational Sessions
Enough to be Dangerous – Tips and tricks to make your digital Rec Life easier
Presenters:  Erika Dube, Deputy Director City of Saco, Jason Hanken, Recreation Superintendent City of Lewiston, Joe Crocker, Recreation Program Coordinator City of Lewiston
Are you struggling with Facebook's random photo sizes?  Having a hard time getting staff on the same page when it comes to social media?  Would you like to use the full potential of your website/registration software?  Looking for simple ways to enhance your graphic presence?  During this session, we'll cover some tips that we've discovered along the way to help simplify your reach and make every day digital tasks smoother.
The Impact of Successfully Navigating the Non X's and O's of Coaching
Presenter: Thomas Dahlborg, Author of "The Big Kid", President of Dahlborg Healthcare Leadership Group
Bullying is an epidemic with significant adverse impacts on the children of our communities. Thomas Dahlborg Understand the importance of navigating successfully the non-X's and O's of coaching with a keen focus on bullying, e.g., learn the signs of bullying, the impact of bullying, Learn strategies that you can pass along to your youth sports coaches to mitigate the impact of bullying on your sports teams resources available to assist. Presentation
Active Threat Awareness

Presenter:  Jason Stuart, Sargent Bangor Police Department
Who is at risk of Active Threats?  You? Your Office? Your House? Your School? Public Venues? Your Work? This session will give you tips and techniques that have proven effective in response to  active threats. Be the leader…and get the knowledge you need…just in case. Your decision to act is what stands between your people and An Active Threat.
---
10:15-10:55 am BREAK WITH EXHIBITORS
Support your MRPA Conference Sponsors! Come visit and socialize and get a chance to win great prizes!
---
11:00-12:15 PM – Educational Sessions
Driving Employee Engagement: Research and Tools
Presenter:  Faith York, Leadership Academy Instructor Southern Maine Community College
Join Faith York to explore effective methods to positively impact your staff's individual motivation. What keeps your employees invested in departments programs? How can your department increase employee retention? Faith will outline the five primary human needs, as well as the outcomes that can strengths-based leadership approaches can have on your staff. You will leave this session with new methods to not only motivate your staff, but also how to increase your employee engagement Presentation
Low Budget Activities For Your Recreation and After School Programs
Presenter:  Dana Welch, Elementary Physical Education Teacher Gray-New Gloucester
Here's an opportunity to experience some elementary student's favorite activities that get them moving in the right direction. Many activities  require little equipment, low cost equipment or equipment that is likely already in your possession.  Dana will share his most recent out of school time programming as well as some tips for working with kids in large groups.
So You Might Want To Become President?
Presenters:   MRPA Past Presidents
Join past MRPA Presidents and hear their success and failure stories.  You'll be surprised how many of these Recreation Professionals never thought they would be the President of MRPA.  This is an opportunity to learn more about challenges and successes of leading your peers and to ask questions about this step that they took in their professional career.
---
12:15-1:50 pm Lunch & Annual Business Meeting
MRPA Annual Meeting (Meeting Material) & Recognition of MRPA Past Presidents – including Exhibitor Prizes
---



2:00-3:15 pm Educational Sessions
Collaborating for your Community
Presenters:  Erika Dube, Deputy Director Saco Parks and Recreation, Amelia Meier, Community Outreach Coordinator Saco Parks and Recreation, Jean Saunders, President Age Friendly Saco,Ann Guiney, Artistic Director, Twin City Theater Academy, Jean Saunders, President, Age Friendly Saco
Collaborating with local groups, non-profits, and schools enhance and strengthen the work we do in our communities. "Collaborating for your Community" features a panel from the Saco Parks and Recreation Department, Twin City Theater Academies, and Saco Age Friendly, who will explore two recent community projects in the Saco-Biddeford area that boosted the success of programs for two distinct customer groups.  This is a great session for those looking to network with existing local groups to support the work you are all doing and extend your reach in your community.


Team Building and Trust Activities
Presenters:  Sarah Derek, Vice President of Operations Take Flight, Gabi Tetelman, Lead Trainer WingSpeed
Join WingSpeed Adventures' session to learn important, community-building activities. With these games we strive to create new relationships and enhance the trust among teams. By putting a new spin on traditional, "get to know you" activities, we will share the tools needed to create fun and engaging environments that will strengthen your staff's trust in each other and enhance everyone's camp experience.
Leadership Self Awareness and Self-Regulation: Expanding the Core Skills
Presenter:  Faith York, Leadership Academy Instructor Southern Maine Community College
Faith's second session of the day will encourage participants to explore their own values, egos, sensitivities, and distinguishing competencies as they relate to the concepts of influencing others and strengths-based leadership. Having strong emotional intelligence is essential to the hands-on world of parks and recreation, as so many of us are the faces of our department in the community. Attendees will leave this session with tools for self-evaluation, emotion management strategies, and a better sense of their leadership profile. Handouts Handouts Handouts
---
3:15 – 3:30 pm Students Meet in the State of Maine Hall
3:15 – 4:00 pm BREAK WITH EXHIBITORS
---
4:00 – 5:15 PM KEYNOTE
EVERYONE OUTDOORS
Gretchen Ostherr, Director of Outdoor Discovery Programs at L.L.Bean
L.L.Bean is committed to supporting public access to the outdoors, not just because that's their business imperative, but because it is who they are. As the company's Director of Outdoor Discovery Programming, it's Gretchen's mission to provide opportunities for getting more people outside through outdoor recreation and education. In doing so, she's responsible for program design, research, experiential marketing, and forging partnerships for ongoing success.
To say she's passionate about what she does—and what all of us here today do too—would be an understatement. While working her way up the ranks of outdoor recreation at both Outward Bound and L.L.Bean, Gretchen has remained living, working, and playing in this great state of Maine.
While MRPA delegates are always trying to engage (or re-engage) visitors to their parks, playgrounds, trails, and programs, Gretchen is tasked to do the very same at L.L.Bean. In addition to sharing research on current trends and barriers that prevent people from getting outside, she'll walk us through the strategic vision and execution that has enabled Bean's Outdoor Discovery Programs to continue to enhance its impact as a brand differentiator. ODP will shape over 170,000 lives in 2019, getting people energized about outdoor recreation and participating safely in courses, demos, outings, trips, tours, camps, and outreach throughout the state, the northeast and beyond.
You'll be inspired by the L.L.Bean journey to get more and more people outside—and will walk away with the reassurance, motivation, and excitement for what you do within your communities, too.
---
5:15 – 6:15 pm Exhibitor Social – Drinks & Appetizers
Sponsored By: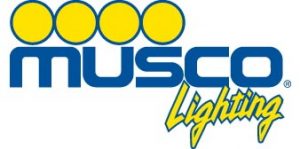 6:45 – 8:30 pm Annual Awards Reception and Raffles
8:30 – 10:00 pm MRPA Cornhole Classic
Cornhole Registration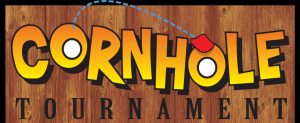 Sponsored By: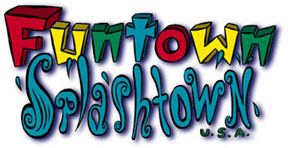 Continue the day's networking in games of Cornhole, LRC and more. Join us to play and or watch—but register early so your team can reserve their spot in MRPA's first Cornhole Classic.
Free Event
Maximum number of teams is 32
Pre-registration is required
First come first serve
You may have up to 3 players on your team
You may only play for one team
One person from each team must register with all the team players names
Prizes:
Winners will receive 2 cornhole sets & bragging rights.
Raffles for remaining boards; each organization will receive 1 ticket for each participating member
---
Tuesday, March 19
7:30-8:30 am Continental Breakfast
---
8:30-9:45 am Educational Sessions
The Design Process: Seeing Landscape Master Planning through Completion
Presenters: Luke McCoy, Principal and Director of Landscape Architect and Athletic Facility Planning, Kaestle Boos Associates
Take on your next facilities project with confidence! Luke McCoy will discuss the entire design process, including initial concept and budgeting, as well as creating a master plan through the completion of the project. Discover the nuts and bolts of documenting needs, developing an implementation plan, and building a successful team. Learn how to plan ahead now, so you can have successful transitions throughout the phases of your department projects! Presentation


Become Interview Savvy
Presenters: Karyn McNeil, Director Yarmouth Community Services, Lisa Thompson, Director Wiscasset Parks and Recreation
We know you can get yourself a seat for an interview, so let us start the process for you to be ready and, hopefully, succeed.  Hear about the thrills and the flops to "doing" the whole process appropriately.  Lisa and Karyn will use professional experiences and humor to guide you well!
Summer Camp Roundtable
Presenters:  Nicole Welch, Director Buxton Recreation; Kate Harris, Recreation Coordinator Falmouth Parks and Community Programs

Join this interactive discussion about all things summer camp! We will cover everything from the staff evaluation process and camper registration, to successful theme weeks and special events. Hear about the successes and challenges of other local camps, and walk away with new ideas to implement into your camp this summer!
---
9:50- 11:05 AM Educational Sessions
Supporting and Working with Transgender and Gender Expansive People
Presenter:  Gia Drew, Program Director at EqualityMaine
This interactive workshop will provide attendees the opportunity to learn more about what it means to be Transgender (Trans) and/or Gender Expansive.*  The workshop will address ways in which agencies and individuals can be more inclusive in their day-to-day work by exploring language usage, names and pronouns, terminology,  current laws and polices, and smart practices to use when interacting with an every increasing gender diverse population, especially young people.
*Gender Expansive is a broad term that may describe various gender identities, such as trans, non binary, gender non conforming, as well as identities in flux or in transition. Presentation
Resources
Existing Protections for LGBTQ Students in Maine Schools and How to Make Better Policies, 10 Policies for LGBTQ Inclusion, & Ally Guide for Coaches
Trail Signs- More than a Bulletin Board
Presenters: Tom Mullin , Associate Professor of Parks and Forest Resources at Unity

Waysigns, Kiosks, and Trail Signs are integral parts of any park and recreation program. Whether they communicate rules and regulation or perhaps educational outreach, they serve as essential elements of the visitor experience. But too often, they have the feel of a bulletin board at the local grocery store. Along the way, the mission of the agency or organization is lost. Join Tom Mullin as he shares the best practices for developing, fabrication and installation of signage that can make a real difference for the agency in reaching their visitors. Presentation
Offer Track and Field Without a Track?!  It Can Be Done!—MONHEGAN ROOM
Presenters; Matt Bouchard, Caribou Parks & Recreation, Recreation Director, Tim Baude, Bangor Parks & Recreation, Recreation Programmer
Track and field is a great sport for kids of all ages! The basics of all sports and activities are involved…Running, Jumping, and Throwing. This active session will walk you through a lesson plan, and will provide you with the know-how to run your own MRPA Track and Field event in your community! Whether you want to run a summer camp or an afterschool program, this session will answer all of your questions. Bonus: all attendees will leave with lesson plans for their program & a take home guide for athletes.
---
11:15-12:30 pm Endnote
Dr. Amy Bass, Author
Listen to Athletes for A Change – Sports, Politics, Public Health, and Community
Amy's new book, ONE GOAL: A COACH, A TEAM, and the GAME THAT BROUGHT A DIVIDED TOWN TOGETHER. Bob Costas has said: "Amy Bass tells a story that encompasses many of the things people love about sports, but also epitomizes many of the reasons sports  matter."  Her talk, entitled "Listen to Athletes for a Change," will focus on the importance of sports in political conversation, with a focus on community, public health, and education.  Drawing from her work on the world stage of sports, the Olympic Games, as well as her more recent exploration of high school soccer in Lewiston, Maine, Bass will detail why sports should matter, both on and off the playing field.
12:30 – 1:30 pm Lunch