March 15 -17, 2020
Samoset Resort, Rockport, Maine
"LET'S GROW TOGETHER"
2020 MRPA conference fees – PLEASE REVIEW THE FEES BEFORE YOU REGISTER SO YOU'LL KNOW WHAT IS INCLUDED IN YOUR REGISTRATION FEE!  


Student Scholarship Application
Sunday, March 15, 2020
6:00 – 9:00 PM – Evening social event and networking – SPONSORED BY NORTHEAST CHARTER & TOUR Co.

Have you ever wanted to hang out with your peers and throw bean bags in a hole?  If so, we have the perfect event for you!!
Coming to a Conference near you…. Corn Hole II – The Return!.  Sunday, March 15th is the date to mark on your calendars. Sign up your teams and be ready to ride the rollercoaster of fun, that is corn hole.  To make it even better, there will be food, drinks and believe it or not….prizes.  Not only for the team WINNERS….but come up with your BEST COSTUME and your BEST TEAM NAME and you will be walking off with some sweet swag to show off to all the "winning impaired" teams.
Monday, March 16, 2020
8:00 am – Registration opens
8:00 – 8:45 am – Breakfast
9:00 – 10:15 am – Educational sessions
Avoiding the Parent Trap: Working with Difficult Parents
Presenter: Sarah Kurtz McKinnon – Most camp parents are wonderful, but at every camp, there are a few who are some degree of difficult. From parents who demand special exceptions to parents who are wholly disengaged from their child's development, it is vital that we as camp professionals take a proactive approach when dealing with any challenging situation with a camp parent. This enjoyable (and yes, funny!) workshop will discuss techniques to help you turn your most difficult parents into loyal promoters of your camp!
Learn How to Apply for LWCF Funds For Your Community
Presenters:  Marie Carmichael Houlton Parks and Recreation; Lara Sargent, Bristol Recreation: Beth Latsey and Wendy Betts, Casco Recreation –  Here is an opportunity to hear directly from individuals who have applied for and received Land and Water Conservation Funds for projects in their communities.   Breaking the LWCF application down into manageable parts, and pulling together a good team are keys to this process.  Learn from community leaders who have been successful applying for and have been awards LWCF grants.  Hearing their stories and the process that they used to develop their application may be beneficial to you!
Preventing and Addressing Substance Misuse:   What Parks and Recreation Departments Can Do
Presenter:  Liz Blackwell-Moore, MPH, Public Health Consultant, Birch Lane Strategies. – Substance Use Disorder is a problem that impacts every community in Maine.  Towns and Recreation Departments have a unique role to play in preventing and addressing substance misuse.  In this workshop, participants will learn what experiences and environments put the developing brain at greater risk for addiction and what research-based strategies could be implemented at a recreation program to help build healthy brains and prevent substance misuse.  Participants will also consider strategies to address substance misuse, especially in parks and recreation centers.  Participants will have time for discussion and group work with scenarios to deepen their understanding and ability to use the information and will receive a toolkit for guiding changes within their own department.  
This workshop is provided through the New England Prevention Technology Transfer Center (New England PTTC) a program funded through the Substance Abuse and Mental Health Services Administration's (SAMHSA). SAMHSA Cooperative Agreement #1H79SP081020-01.
10:15 – 10:55 am – Visit with Exhibitors
11:00 am – 12:15 pm    Keynote
The Power of Positive Organizational Scholarship
Presenter: Sarah Kurtz McKinnon – Founded at the University of Michigan, Positive Organizational Scholarship (POS) aims "to inspire and enable leaders to build high-performing organizations that bring out the best in people." Whether a Fortune 500 company or a local camp, organizations that employ these principles find enormous success. This presentation explores important tenants of POS and applies them to our industry, including how to leverage strengths, motivate staff and utilize positive social capital. Participants will gain tools they can employ right away to improve organizational excellence and positive outcomes at their camps.
12:15  pm – 1:25 pm –  Lunch and annual MRPA business meeting
1:30 – 2:45 pm – Educational sessions
Camp Staff Appreciation: A Step-by-Step Plan
Presenter:  Anna Hopkins, Director of Friends Camp – Campers should leave at the end of the summer thinking that they had the best summer of their lives…and so should the staff! This session will describe a framework for staff appreciation techniques so that camp leaders can prevent burnout, inspire their staff members and show gratitude for everything they do. This in turn will enhance the camp experience for everyone involved!
Understanding Alzheimer's



Presenter:  Ben Smith, Director of Operational Consulting , Woodfords Family Services  –  Alzheimer's is not normal aging. It's a disease of the brain that causes problems with memory, thinking and behavior. Join us to learn about the impact of Alzheimer's, the difference between Alzheimer's and dementia, Alzheimer's disease stages and risk factors, current research and treatments available to address some symptoms and Alzheimer's Association resources. You will leave this session with skills on how to work with your community members who are showing signs of Alzheimer's.
Jump & Juggle
Presenter:  Liz Giles-Brown, Learning On The Move – You already have the equipment, now come get the know-how! Liz Giles-Brown from "Learning On The Move" will show you how rope jumping and juggling skills make a great addition to any multi-age before or after school program. Individual skills can be set up as instant activities, offering choices and getting participants focused and moving as they arrive at your programs. Partner and group skills and activities can be used to foster connection, unity, problem-solving skills, and social and emotional skills practice. As students climb skill ladders, they gain competence and confidence and eventually become helpful teachers for others, which can lead to student run show's and performances! Session attendees will be "learning on the move" as they are introduced to a variety of individual, partner, and group skills and activities.
2:45 – 3:00 pm – Break
3:00 – 4:15 pm – Educational sessions
99 Seconds …Your Program Ideas! 
Facilitator:  Lisa Thompson, CPRP. This is an interactive session where you share your best program ideas. Each person will have 99 seconds to share their ideas on selected topics, including senior programs, family events and multi-generational programs, summer camp themes, special events and many more! We will fit in as much as we can in 75 minutes. Bring your best to share and plan to take lots of notes. This session is guaranteed to provide a lot of "take-aways"!
Healthy Parks, Healthy People
Presenter: Laura Cohen, Chief of Interpretation and Education at Acadia National Park.  Learn about  Acadia National Park's formal  and informal education programming and discuss ways that national parks can play a role in healthy habits for the mind, body, and soul. Laura will talk about the role of national parks as gateways to good health for people and the planet.
Engaging The Next Generation Through Academic Partnerships
Presenter: Tom Mullin, Professor at Unity College. Creating positive relationships with colleges and universities today will pay off down the road whether you will be looking for an intern or your next full time employee. This session will explore the best practices for creating academic partnership with colleges and universities through internships, service learning and career center connections, with a part two section of recent research and practices in creating Next Generation Advisory groups.  All of with the idea of bringing new insights and career professionals in to the Park and Recreation field, which will be a win-win situation between your agency and local educational institutions.
4:45 – 6:00 pm – Exhibitor social
6:00 – 8:00 pm – Awards Banquet
8:30 – 10:00 PM – MRPA COMEDY CLUB FEATURING TAMMY POOLER – Sponsored by Funtown/Splashtown!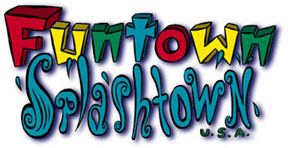 In the tradition of Lucille Ball, Phyllis Diller, Joan Rivers, Suzanne Sommers, Carol Burnett, etc. Tammy is the carefree, devil-may-care spontaneous silly lady who knows no bounds. Her spontaneity, serendipity and silliness, single her out as the next female super star.
Tammy accents the absurdity of everyday life. As if destiny scripted her comic role through years of training as a kid growing up in a Maine trailer park; a high school "McDonald's job, where she managed her parents; a stint as a 'hairpist', cosmetologist, children's thrift shop owner, wife, mother, and, finally, as marketing guru, who branded four successful retail stores.
Tuesday, March 17, 2020
7:30 – 8:20 am – Breakfast
8:00 am – Registration opens
8:30 – 9:45 am – Educational sessions
Becoming an Age-Friendly Community
Presenter: Lori Parham, State Director, AARP – How is your department aiding in livability and engagement for the aging population? Get ready to learn about opportunities to engage people over 50 in creating or maintaining vibrant outdoor and public spaces! Municipalities across the state are helping to drive AARP's Network of Age-Friendly States & Communities, and parks and recreation is playing a vital role in the execution of these essential programs. Session attendees will dive into one of 8 domains of livability that the AARP work focuses on, as well get the inside information about some of the programs Maine communities have been able to implement.
Water Safety 101: The Challenges Ahead
Presenter: Jeffrey S. Patten, Beach Operations Coordinator/Ocean Rescue Supervisor, York Parks and Recreation Department – This session will focus on water safety and what municipalities can do to increase the safety of patrons using their recreational water facilities. Specific areas to be covered will include: General safety tips around water facilities with and without lifeguards, the day to day operations at open water facilities, Lifeguard Training for the 21st Century, special event safety and current challenges facing municipalities striving to improve the safety factors at their municipal facilities.
Grant Writing 101

Presenter: Bob Barcelona, Department Chair and Associate Professor, University of New Hampshire Dept. of Recreation Management and Policy  – In tight budget times, recreation organizations are pursuing grant funding to help run programs and build facilities.  Join us for this interactive workshop if you've ever wondered how to navigate through the murky waters of the grant industry, how to work through a maze of funding opportunities, or how to write a successful proposal to get projects funded.  Be sure to bring project ideas, as we will work through the grant writing process, from determining your funding needs to writing the actual grant proposal.
9:50 – 11:05 am – Educational sessions
Beyond Mandated Reporting

Presenter:  Stephanie Wiken, State of Maine Policy and Training Specialist – You've made the phone call- now what happens? This session dives into the post-reporting procedures, involving how and why an investigation will open, and differences between a service case and a protection case. OCFS works to bring permanency and well-being to families and children across the state. Session attendees will walk away with a better understanding of the legal and child protection processes that occur once a report has been made.
Building A Community Center In Your Town
Panel members:  Linda Brooks, Windham Parks and Recreation Director; Chris Beaulieu, Presque Isle Parks and Recreation Director;  Todd Souza, Scarborough Community Services, Director; Mark Lee, Harriman Associates.  We've brought together a panel of Recreation professionals who are working on getting a community center built in their community or who have recently accomplished this.  Hear how they went about gathering  community input, developing a concept plan, creating a cost analysis to determine what it will cost to build and to maintain/operate the building, and putting an Ad Hoc Committee together to help with fundraising.
The State of Youth Sports: What's Going Right (and Wrong) in 2020
Presenter: Bob Barcelona, Department Chair and Associate Professor, University of New Hampshire Dept. of Recreation Management and Policy – Come join us for a discussion of youth sports trends and issues, and how they are impacting your programming.  We will draw on the latest information on the state of youth sports, and touch on topics related to participation rates, sport specialization, burn-out and drop out, travel teams, sport parents, coach training, physical activity, and more.  We will also talk about how these trends are impacting youth sports programs here in Maine, and what we can do (and are doing) to address them.
11:15 am – 12:30 pm – Endnote
Communicating a Culture of Values and Inspiration
Presenters:  Ginger Ward-Green, David Green – How can leaders create a culture that not only provides good guidance but also inspires excellence? How can they build trust with their employees as well as with their partners and stakeholders? The answer lies in how clearly they communicate their values and their vision. When leaders excel at communication, they are able to inspire confidence, trust and genuine passion for their goals. This talk offers practical advice on how to communicate values and build relationships in a way that will be heard and understood by all. Seth will demonstrate the ways that emotions, body language and story can create resonance (or dissonance, if done poorly), and how to communicate more than just what you want people to do but also why they would want to do it.
12:30 pm – Lunch