2022 Fall Workshop

Friday, October 14, 2022




 Lewiston Armory, Home of Lewiston Recreation
Fall Workshop Title Sponsor is: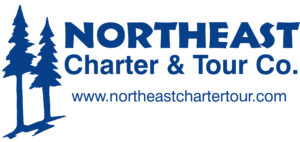 8:30 am – 8:50 am – Ice Breaker activity with SPARK Training Solutions
Join the SPARK Training staff in this interactive, getting to know your peers activity.  It is a competition to get as many answers as possible within the allotted time. 
Facilitators:    Alex Whitney, Bobbi Hyson, Gregin Doxee
8:50 am – 8:55 am – Announcements – President Nicole Welch,
Fall workshop chair, Gary Colello
SESSION I
9:00 – 10:15 am   Behavior Management: Turning Struggle into Success  (.1 CEU)
Spark Training provides accessible behavior management training across the state of Maine for anyone working with challenging behaviors. This session will provide insight into the often hidden meaning behind behaviors, particularly as children navigate a changing social/emotional landscape post-COVID. By recognizing each child's unique perspective in this way, we not only align ourselves with the children we support, but also actively reframe difficult moments as opportunities for growth and change. This discussion will be both interactive and conversational, and will provide concrete take-aways to help staff across a wide range of programming build confidence and find greater success when managing challenging behavior.
Session Take-A-Ways – Behavior has meaning. – How to positively reframe challenging behavior. – ALL STAFF are capable of driving behavioral change.
Presenters:  Alex Whitney, Bobbi Hyson, Gregin Doxee, Spark Training
9:00 – 10:15 am – Growing Your Involvement in the Economic Development Process in Your Community (.1 CEU)
Explore ways to grow your involvement in the Economic Development process to create vibrant communities that people want to play, invest, work, learn and live in.
Session Take-A-Ways – Understanding Economic Development and Economic Development in your community, understanding how your department is currently involved/affects economic development, and ways to grow your involvement in the economic development process in your community.
Presenter:  Mitch Stone, Economic Development Director, Orono, Maine
9:00 am – 10:15 am – Unified Sports – Inclusive Sports Activities for all Ages (.1 CEU)
Special Olympics Unified Sports pairs individuals with and without disabilities as teammates to play sports and other activities
Session Take-a-Ways – What is Special Olympics Unified Sports, how to implement/offer Special Olympics Unified Sports through Parks and Recreation Departments,  age appropriate Special Olympics Unified Sports activities
Presenter:  Ian Frank, Special Olympics Maine

9:00 am – 10:15 am – Assess the Structure of Outside Courts: The Integrity, Safety & Areas of Concern (MEET AT THE LEWISTON ARMORY BY 8:30 AM)  (.1 CEU)
This session will be held at the Lewiston High School Tennis courts. Transportation will be provided from the Lewiston Armory.  The group will tour the tennis courts  and evaluate the condition of the courts. Kevin will bring court patching material and attendees will be able to work directly on repairing the court surface. This session has been designed for maintenance/parks staff. All are welcome.  (PLEASE RETURN TO THE ARMORY FOLLOWING THE SESSION)
Session Take-A-Ways: Learn how to evaluate  court surfaces for integrity & safety, learn how to apply a patch to the court surface
Presenter:  Kevin Cornish, Maine Tennis and Track
10:15 am – 10:25 am– BREAK
SESSION II
10:30 am – 11:45 am – Leadership (.1 CEU)
Most people that get promoted are great at what they do; that is why they got promoted! So why do these great employees end up micro-managing, mixing up interpretations with observations, and causing serious breakdowns in communications: all the while working at 125% capacity? The reason is most supervisors today are not trained for their roles as leaders/supervisors. In this discussion, we will unpackage leadership terms "managing self," "leadership concepts altitude" , "Power vs. Authority" and talk about just how important empathy is in leadership.
Session Take-A-Ways:  Be able to recognize the difference between what leaders 'do" vs what a good leadership trait "is", what is the difference between power and authority, what is the difference between an observation and an interpretation.
Presenter:  Adam Gormley, Dirigo Safety, LLC
10:30 am – 11:45 am – Building Welcoming and Inclusive Programs for LGBTQ+ Youth (.1 CEU)
This training is designed for recreational program staff who work directly with youth, in programs such as before/after school programs and summer camps. It will provide a foundational understanding for those who are new to working with LGBTQ+ youth, as well as updated and in-depth information for those who are looking for a refresher. During this training participants will review: terminology and pronoun usage; risk and protective factors, supporting transgender and gender expansive youth, and interpreting rights and laws. This training will then dive into recreation-specific information such as navigating privacy and confidentiality needs, bathrooms and housing, and how to make common camp activities such as ropes courses, swimming, and games accessible and safe for LGBTQ+ participants.
Session Take-A-Ways:  LGBTQ+ youth have unique needs when engaging in recreations programming. There are simple and concrete steps you can take to make your programs accessible and inclusive for all youth. All adults can help make recreation programs safe and fun for LGBTQ+ youth.
Presenter:  August Sender, Out Maine
10:30 am– 11:45 am – Parks and Recreation – A Different Perspective (.1 CEU)
Join Orono Town Manager, Sophie Wilson and Orono Director of the Office of Community Development, Mitch Stone, as we share our perspective and approach to Parks and Recreation in Orono. We will discuss our philosophy about priorities and support of why Parks & Recreation is so important to the departmental cooperation that supports a sense of community and pride of place that is integral to municipal service delivery and economic development.
Session Take-A-Way: Looking at Parks and Recreation from a different perspective
Presenters:  Sophie Wilson, Orono Town Manager & Mitch Stone, Economic Development Director, Orono, Maine
10:30 am – 11:45 am – Portland Meadow Project (.1 CEU)
The City of Portland Parks, Recreation & Facilities department has been reducing weekly field mowing and transitioning infrequent mown lawns to meadows. Learn about the required planning, preparation and PR work needed to be successful.  Communities in Maine large and small are faced with tight budgets and an ever aware citizenry concerned about the environment and dwindling habitat for pollinators. Creating meadows could help meet both goals.
Session Take-a-Way: Plan & evaluate expected outcomes of creating a meadow project before jumping in.
Presenters:  Jeff Tarling Portland Arborist, Eric Newton, Horticulturist
11:45 am – 12:25 pm – LUNCH
12:30 pm – 1:15 pm – MRPA Business Meeting
SESSION III
1:15 pm – 2:30 pm – Understanding Climate Change Impacts and Building Resilient Communitiesv(.1 CEU)
Maine parks are already feeling the impacts of climate change, whether it's longer warm seasons bringing more visitors, the arrival of new plant and animal species, changes in drinking water supply, or safety issues from heavy rain and coastal flooding. We will explore how you can assess specific climate-related impacts to your parks and communities and how other parks in Maine and across the country are already responding to climate change. We will explore how planning for climate change and monitoring its impacts is an opportunity to empower youth and engage with your broader communities to build a better future.
Session Take-A-Ways:  Understanding what current and future climate change impacts to parks are/will be, ideas for how to respond to climate impacts, ideas and tools to engage community members and youth in responding to climate impacts
Presenters:  Christine Voyer, Gayle Bowness, Dr. Hannah Baranes, Gulf of Maine Research Institute