---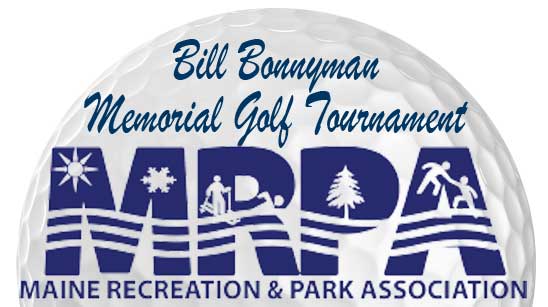 2022 MRPA/Bill Bonnyman Memorial Golf Tournament
Friday, September 16, 2022
Contact Tyler Stewart for more information
 at Val Halla Golf in Cumberland, Maine

CLICK HERE TO BE A SPONSOR FOR THIS EVENT
CLICK HERE TO REGISTER AS A PARTICIPANT IN THE TOURNEY!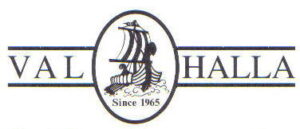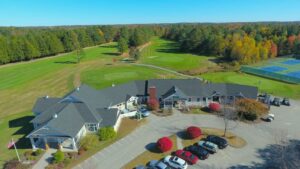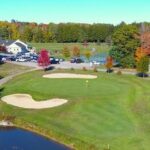 Bill Bonnyman was an accomplished coach in the Hingham, Massachusetts Youth Baseball system, a retired sales representative with Pioneer, a proud father of four and a longtime supporter of the Maine Recreation and Park Association who passed away after a long battle with a rare form of lung disease. His positive attitude and dedication made him a role model throughout his community and beyond and continues to evoke a sense of pride in all those who knew him.
The MRPA/Bill Bonnyman Memorial Golf Tournament was created to help raise monies for the Maine Recreation and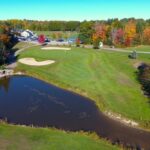 Park Association Fellowship/Scholarship fund in Bill Bonnyman's memory. These funds are used to help park and recreation professionals from around the state learn how to better serve their community and to further their professional development. The continued success of each year's tournament has insured that it will continue as an annual event that not only helps to raise funds but also continues to help to raise spirits!
If you have any questions, contact Tyler Stewart, (207) 934-0860– COME OUT AND PLAY FOR BILL!!
2022 Leader Board
1   MyRec/Organic First LLS  -15
2  Cumberland Recreation -12
3   Pioneer Athletics -12
4   Skowhegan Parks & Recreation -12
5   Lewiston Recreation -12
6   Turf Products LLC -12
7   MUSCO -11
8   Portland Recreation/Kompan – 11
9   South Portland Parks & Recreation -11
10  Team 9005 (Bonnyman/James) -10
11  Yarmouth Community Services -7
12 Old Orchard Beach Recreation -6
13 Raymond Parks & Recreation -6
14 York Parks & Recreation -6
15 The Lumberjacks -5
16 Snap-on Tool (Grundy/Gielow) -3
17 Maine Tennis & Track E
2021 Leader Board
1   Riechel, Riechel, Riechel, Colpitts – 58
2   McDaniel, Cook, Kingsbury, Salley – 60
3    Armes, Gendreau, Boston, Balboni- 61
4    Grady, Tobin, Kimball, DJ – 62
5    Peruzzi, McArdle, Johnson, Carter- 62
6   True, Roy, White, Girard – 63
7    MacNeill, Lee, Caron, Priest – 64
8    Cooke, Marshall, Hochwarter – 64
9    Hanscom, Blouin, Poirier – 65
10  St. Peter, Kilmartian, Elofson, Dromgold – 72
11   Campbell, Campbell, Killay, Sharrio – 75
2019 Leader Board
1    Daneault, Schrock, Drury, Tobin – 55
2   Cardamane, Cardamane, Cardamane, Flaherty – 57
3    Schlegel, Austin, Stoup, Frederick – 58
4    Delude, Grygiel, Greenier, Zak – 59
5    Holdredge, Labare, Voelpel, Keryc – 59
7    Gielow, Gielow, Crawley, Hickey – 60
8    Riechel, Riechel, Riechel, Colpitts – 60
9    Leblanc, McDaniel, Cook, Hoyt – 60
10 Gendreau, Priest, Caron, MacNeill – 61
11 Parker, Paparo, Deerig, Stein – 61
12 Cornish, Howard, Francoeur, Francoeur – 61
13 Bonnyman, Bonnyman, Erlandson, Erlandson – 62
14 St. Peter, Kilmartion, Elofson, Dromgold – 62
15 True, Roy, Roy, Fairchild – 62
16 Adams, Johnson, Carter, Perruzzi – 63
17 Sommer, Fox, Carter, Duross – 65
18 Barrett, Armes, Willette, Balboni – 69
19 Hanken, Latour, Dick, Hanken – 70
20 Boston, Reno, Rosenberg, Lathan – 71
21 Crocker, Pecchia, Hammond, Brown – 71
22 Hall, Goud, Souza, Kramer – 73
23 Cooke, Goldthwaite, Kompan, Kompan – 73
24 Pszczolkowski, Savoie, Look, Mynahan – 74
25 Grady, Hegarty, Matthews, Santiago – 74
26 Pinkham, Peacock, Barrett, Sabelawski – 80
Closest to the Pin
#2 – Sean Flaherty 1'11"
#14 – Bill Fairchild 3'7″
Longest Drive
Men – Paul Austin
Women- June Boston
Putting Contest
Denny Barrett
2018 Leader Board
1    Cardamane, Cardamane, Cardamane, Flaherty – 57
2    Delude, Grygiel, Grenier, Zak – 57
3    Parker, Paparo, Derrig, Stein- 58
4    Andreason, Dibiase, Shaw, Boonseng – 58
5    Johnson, Adams, Peruzzi, McCardle – 60
6    True, Watson, Roy, Fairchild – 61
7    St. Peter, Kilmartin, Eloson, Dromgoole – 61
8    Gielow, Gielow, Crawley, Hickey – 63
9    Cornish, Francoeur, Francoeur, Howard – 63
10  Armes, Willette, Poirier, Lavassuer – 63
11  Schiegel, Loose, Fortin, Johnson  – 64
12  Gibson, Gibson, Bonnyman, Bonnyman – 64
13  Riechel, Colpitts, Souza, Kramer – 65
14  Lathan, Reno, Barrett, Boston – 65
15  Balboni, Kaherl, Smith, Thompson – 66
16  Crocker, Hanken, Brown, Hammond – 66
17  Grundy, Grundy, Niemaszyk, Niemaszyk – 66
18  Perruzzi, Driscoll, Drury, Larkin – 67
19  Santiago, Best, Pacchia, Grady – 73
20  Riley, MacNeill, Gendreau – 74
Closest to the Pin
#2 – Patrick McCardle 13′
#8 – Ryan Colpitts 1'6″
Longest Drive
Men – Alex Cardamone
Women- Tracy Bonnyman
Putting Contest
Aaron Watson