MRPA is excited to offer this professional development opportunity to enhance your summer staff training.  All sessions will be held on ZOOM.  Your staff can attend sessions on their personal device or you can have them attend as a staff.  All sessions will be recorded and communities who register and pay for this training will have access to the recordings after June 18th.  Thank you to MRPA members:  Robin Cogger, Nicole Welch, Robert Carter and Kathy Young who created this event.
The person who registers your department will receive the Zoom links prior to the trainings.
Cost:  $75 per community with 26 or more summer staff
Cost:  $50 per community with 25 or fewer summer staff
TUESDAY, JUNE 15, 2021
Time: 6:00 – 7:30 pm
Presenters:  Roz and Jed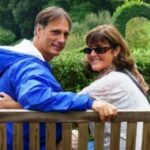 Summer will be here before we know it, and children need the benefits of the camp experience this summer more than ever.  You have the unique opportunity to be a positive role model for your campers and make a difference in their lives as you interact with them this summer at camp.
This exciting and interactive online workshop will inspire you to create a safe and memorable experience for all of your campers!  We will focus on the value of creating connection at camp and ways that you can facilitate that connection with campers and between them.  We will also explore the many benefits of making the Down Time Fun Time at camp, and we will share a fun mix of creative games and activities that work with physical distancing.
Please plan to join us with audio and video and be prepared to play and participate in the activities and games to maximize your learning and leave inspired for the amazing summer of 2021!
About the Presenters:  Roz and Jed Buck have done what many married couples consider to be "the impossible" . . . They have worked together, side by side, for over 15 years.  From 2004 – 2016, Roz and Jed owned and directed Meadowbrook Day Camp, a large private day camp in New Jersey, where they trained over 400 staff each summer. 
Roz and Jed sold their camp in 2016 and now they travel the country (both physically and virtually as of March) sharing what they have learned and experienced first-hand by delivering interactive keynotes, experiential and participant-centered conference sessions, and private training workshops.  They successfully provide Two Voices, Customized Content, and Real Experience.  Roz and Jed have shared their messages and experiences at a variety of national, regional and local conferences in 23 different states.
WEDNESDAY, JUNE 16, 2021
SUMMER'S GREATEST SHOW!



Time:  2:30 – 4:00 pm
Presenter:  Nick Kline, Be the Hype, Consultant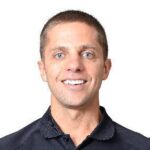 Working with children is like being on a stage. Enthusiastic physical activity leaders have an energy that is contagious. Attend this session ready to be actively engaged in activities appropriate for physical distancing. Participants will learn strategies to maximize the children's experience and ensure they are excited to return day after day! Get ready to be part of this 'Summer's Greatest Show!'
Outcomes:
Participants will embrace the importance of engaging children in movement.
Participants will learn strategies and best practices to ensure a safe and effective physical activity experience.
Participants will gain an in-depth understanding of OPEN, as well as other free resources that are available to support physical activity.
About the Presenter : Nick is an advocate for physical education and embraces the importance of remaining active for a lifetime. He is a National Board Certified Teacher and taught physical education for 10 years. Currently, he is an adjunct lecturer at SUNY Cortland. Nick is also a consultant under the name Be the Hype, which supports both physical education and physical activity. As an OPEN National Trainer, Nick shares his passion and enthusiasm with others.
WEDNESDAY, JUNE 16, 2021
 INFUSING EQUITY INTO MRPA BY UNDERSTANDING DIVERSITY & INCLUSION
Time: 6:00 – 7:30 pm
Presenter: Margaret Brownlee, Diversity, Equity and Inclusion Officer & Learning Support Coordinator at MECA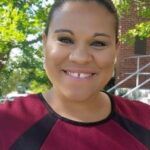 In this 90 minute training, camp staff will identify ways to infuse equity into social and emotional learning, acknowledge the systemic barriers that prevent self-actualization and ways to incorporate diversity, equity, and inclusion into their work at summer camp.
About the Presenter: Margaret Brownlee (she, her, hers) is MECA's first Diversity, Equity, and Inclusion officer. Her goal is to unveil new initiatives aimed to improve DEI on-campus using design thinking and principles of transformative change. Margaret is focused on serving the students of color coalition and students of the LGBTQAI+ community. She is working on her doctorate (Ed.D) in Educational Leadership at UNE, holds a Master's degree in education, and a Bachelor's degree in performing arts. She is passionate about helping college students' establish a sense of belonging in higher education by facilitating conversation about intersectionality, intercultural competence, and global fluency. Outside of work, Margaret serves on the South Portland Human Rights Commission and spends time with her wife and 4-year old daughter.
THURSDAY, JUNE 17, 2021
CAMP DIRECTOR ROUND TABLE
Time:  2:30 – 3:30 pm
Facilitated by Nicole Welch, Superintendent of Recreation in Lewiston
Summer camp directors around the state want to know – What makes YOUR camp tick? Join this round table discussion for summer camp directors, aimed at sharing the inside scoop on their policies, procedures, and programs! Come prepared to share your ideas, bring a list of questions, and 'steal' some great methods from neighboring municipal summer camps!
About the Facilitator: Nicole started her career in municipal parks and recreation at 15 years old, serving Wells Parks and Recreation as a Jr. Counselor. 24 years later, she has worked in four communities, and has never missed a summer camp season. Nicole believes that a successful summer camp season happens through communication, creative thinking, and hard work, and that a positive attitude can turn a "rainy week 6" into the most memorable week of the summer.
 THURSDAY, JUNE 17, 2021
EMOTIONAL INTELLIGENCE FOR CAMP STAFF – IT TAKES A CALM BRAIN TO CALM A BRAIN
Time: 6:00 – 7:30 pm
Presenter:  Kellie Bailey, Maine Department of Education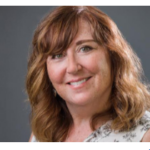 Maine Department of Education Social Emotional Learning Specialist Kellie Doyle Bailey will provide a unique brain-based overview of the importance of growing Adult Emotional Intelligence and the purposeful teaching of the 5 Key Elements of Social Emotional Learning (SEL) to children of all ages. Kellie will break down the premise of all behaviors tell us something about what a child is experiencing and how we can use SEL and Mindfulness tools/strategies to help children birth to 18 develop self awareness, self regulation, social awareness, build strong connections/relationships with adults and peers and ultimately make responsible decisions. Participants will develop a core knowledge of SEL and Mindfulness and will walk away with strategies and tools to assist with regulation for the self so we can effectively provide co-regulation for our youth.
About the Presenter: Kellie is the Social Emotional Learning/Restorative Practice Specialist at the Maine Department of Education.  Kellie brings 30 years of experience working in Maine public schools as a speech/language pathologist and more recently as a mindfulness and SEL educator.  She is the founder of The Children's Collaboration Center and Calm Cool Kids Educate.  Kellie has a deep knowledge and understanding of the neuro-developmental sequences of humans' from birth to adult and in assisting educators with understanding reactive and responsive learner patterns of dysregulated children.
Week of July 19, 2021 – Date and time TBA
Could your Camp Coordinators benefit from meeting with Camp Coordinators from other communities at what will be close to the mid point of summer camp.  This is an opportunity to share what's working at camp, what's not working, sharing highs and low.